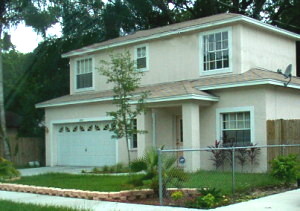 Because of its simplicity, the PLA investment system provides better security, faster growth and consistency of momentum over the long haul than other methods, such as CD's bonds, and the stock market.
Based on continued cycles of reinvestment of member's funds, capital growth is maximized through opportune and rapid turn-over of properties within the Real Estate Market. Depending on the level of inverstment you select, your capital can double in 5 to 9 years.
Example:

Mr. Jones invests $50,000 on January 1, 2000. On December 31, 2000, the sum has grown to $59,000. At the end of 2001 it has further grown to $69,620. His chosen level has yielded an 18% increase per year.
Over time, reinvestment in PLA system will yield exponential benefits unavailable to other methods. If you have wondered how fast the last 5 or 10 years have gone, rest assured that the next 5 or 10 will go by even faster. Your retirement, college-bound offspring and dreams of a comfortable, secure future can start today.
What are your capital goals?
Do you know enough about investment to go it alone?
Can you confidently predict where your personal worth will stand at the end of this decade?
At your present earning rate, will you be prepared to meet the challenges of the future?
Take advantage of our complimentary personal inverstment evaluation. See for yourself how the PLA system can provide secure and predictable growth for your hard earned funds.
Call today! Liliana Damiani, C.A., PLA
(727) 742-4361